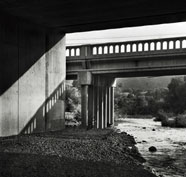 Throughout southern California concrete bridges span rivers, washes, and arroyos. While most are utilitarian structures that don't add much beauty to the region's urban landscape, some incorporate design elements that, to an observant eye, are appealing to look at when viewed from certain vantage points and at particular times of day.
One such keen observer of local bridges is photographer Ted Dayton, who has photographed 27 such structures that rise above waterways flowing west through the Santa Clarita Valley. Now on display for the first time in public, Dayton's collection of 35 black and white images represents a unique perspective on what is conventionally seen as unremarkable.
According to Dayton, I "…was drawn to the bridges because they presented an opportunity for an extended creative project that rendered uncommon views of iconic, overlooked objects. Most would not think of these bridges as aesthetically appealing, but I have grown to see them as quite beautiful…." The result of this four-month project is the most extensive collection of Dayton's 35-year career.
Now on display in an exhibition titled "Beauty Is a Bridge," the photographs range in size from 5 x 5 inches to 16 x 20 inches, matted in plain, black frames. Dayton is donating 50 percent of proceeds from the sale of framed prints to Single Mothers Outreach.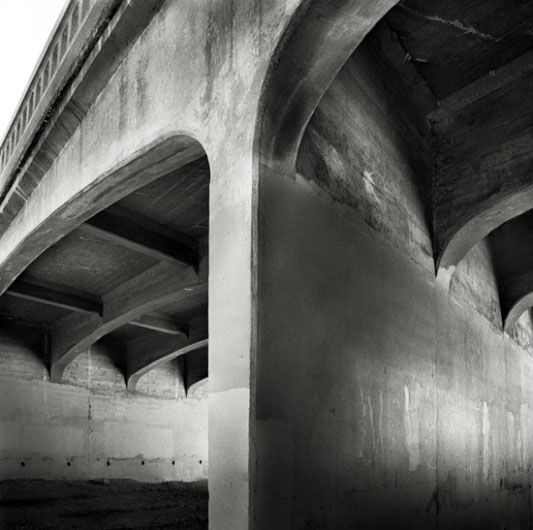 Photograph by Ted Dayton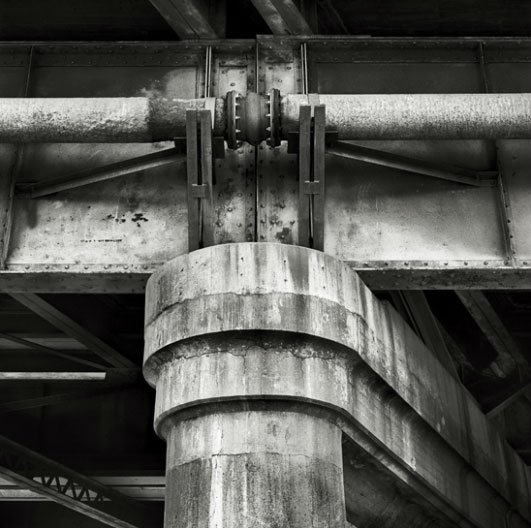 Photograph by Ted Dayton
DETAILS
When: May 16 – September 15
Where: Westfield Valencia Town Center, located at 24201 West Valencia Blvd, Valencia, CA (east end of the mall, upstairs from the carousel).
Cost: Admission is free.