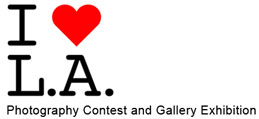 Calling all photographers!
In early May the Duncan Miller Gallery announced its "I Love LA" photo contest. Now there are only two weeks left to submit your images, so start combing through your image library to find that forgotten gem or get out today and snap the perfect shot.
Everyone who enjoys taking photographs is invited to submit an image that best represents their own unique idea of Los Angeles. You don't have to be a professional to participate.
The criteria are intentionally loose, so almost anything goes (but do read the official rules before making a submission to be sure your image will qualify). According to the contest web site, the shot doesn't even have to be taken in Los Angeles – it just has to represent the "I Love LA" theme.
All who register and submit one or more photos receive $25 worth of framing from Sherman Design Center in Marina del Rey, CA. Once the contest closes, a prestigious panel of jurors will review your work. The top 30 photographs will be invited to join a special gallery exhibition of this same theme launching at Duncan Miller Gallery in Los Angeles.
During the exhibition, Duncan Miller Gallery will ask viewers to vote for their favorite image. The overall prize package is now worth more than $18,000.
You can view some early entries on the Los Angeles Magazine web site.
DETAILS
Submission Deadline: June 15, 2011
Submission Fee: $30 (for up to three images)
Registration: Available online today (you can submit your images later)
Questions?
Email: ilovelacontest@gmail.com