As a news junkie who regularly spends hours each week reading stories about events unfolding in my backyard and around the world both in print and online, I've always admired the work of photojournalists. The most skilled artfully blend content, composition and light into memorable images that effectively tell a story and can stay with me for a long time. Anyone following the news coming out of Egypt right now understands how much information images convey and the degree to which they can help us understand individual human stories behind sweeping socio-political events.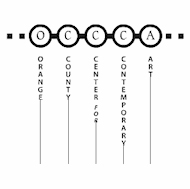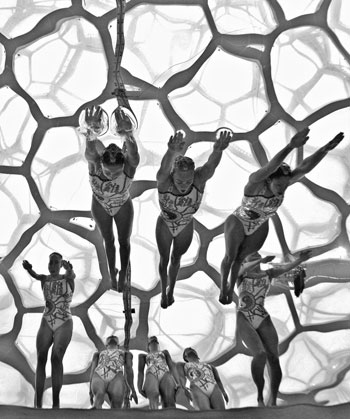 Donald Miralle / Newsweek, "Beijing Olympics," 2008. Photo via OCCCA.
With this in mind, I'm very pleased to tell you about a new exhibition called Wide Angle View, which opens at the Orange County Center for Contemporary Art (OCCCA) later this week. Curated by Gina Genis, this unique installation brings to our community a selection of photographs from an award-winning group of international photojournalists, displaying assignment work alongside personal photographs.
Participating photojournalists in this show include:
Sandy Huffaker – Home Base, San Diego, CA
Donald Miralle – Home Base, San Diego, CA
Ackerman Gruber – Home Base, Minneapolis, MN
Pierre Kattar – Home Base, Washington DC
Christopher Booker – Home Base, New York, New York
Abir Abdullah – Home Base, Southern Bangladesh
Carolyn Cole – Home Base, New York, New York
Benjamin Lowy – Home Base, New York, New York
David Bathgate – Home Base, Cologne, Germany
Deanne Fitzmaurice – Home Base, San Francisco, CA
Hazel Thompson – Home Base, London, England
Heidi Laughton – Home Base, Los Angeles, CA
Michael Robinson Chavez – Home Base, Los Angeles, CA
Tim Wimborne – Home Base, Sydney, Australia
Rick Loomis – Home Base, Los Angeles, CA
Omar Kahlifa – Home Base, Doha, Qatar
Wide Angle View catalog now available (preview portions of the book below):
DETAILS
When: February 3 – March 26, 2011
Thursday & Sunday, 12-5 p.m.; Friday & Saturday: 12-9 p.m.; and by appointment.
Opening Reception: 
Saturday, February 5, 6-10 p.m.
Where: Orange County Center for Contemporary Art 117 North Sycamore 
Santa Ana, CA 92701
More Information:
Phone: (714) 667-1517
Email: info.occca@gmail.com
Web: www.occca.org