One of the many things I love about public radio station KCRW is the wonderful holiday related programming that it airs each year. Whether you're looking for interesting recipes that can add new tastes to your table, ideas to enliven your celebration and/or deepen your understanding and practice of a tradition, or ways in which other people and communities celebrate a particular holiday, you can always count on KCRW to inform and educate in an engaging manner.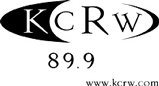 This Thanksgiving, the station continues its holiday programming tradition when KCRW host Evan Kleiman "offers a feast of features on Thanksgiving Day…." No matter where you happen to be on Thursday, you can tune in or listen to the live stream online. Details follow:
What: Special 2-hour edition of Good Food with Evan Kleiman
On this show, "you'll hear interviews with some of LA's best chefs about their Thanksgiving recipes. They answer some listener questions and give us ideas for what to do with leftovers."
Chefs include: Joseph Gillard (Napa Valley Grille), CJ Jacobson (The Yard), Evan Funke (Rustic Canyon), Akasha Richmond (Akasha), Kajsa Alger (Street), John Sedlar (Rivera), Diep Tran (Good Girl Dinette) and Valerie Gordon (Valerie Confections)
Other topics and guests include:
Sommelier Stacie Hunt on Thanksgiving wine pairings
Delilah Snell, master preserver, on alternatives to cranberry sauce
Lindsay William Ross, editor of LAist.com, on Canadian Thanksgiving
Nick Harris (Punter for the Detroit Lions) on playing on Thanksgiving Day
Eddie Lin (Deep End Dining) on a Chinese-American Thanksgiving
Kathleen Curtin (Plimoth Plantation historian) on how the pilgrims celebrated
Kazi Pitelka (classical musician) on raising your own turkeys for your dinner
This show will also include stories from Marines about celebrating Thanksgiving overseas, as well as interviews with immigrant families about how they celebrate this deeply American holiday.
When: Thurs., Nov 25th, 2010
Where: On air at 89.9 FM, Noon-2pm Pacific time, live stream at KCRW.com.
More Information: To learn more about this program, visit the Good Food page on KCRW.com.