This weekend the Lucie Foundation kicks off Month of Photography Los Angeles (MOPLA), which will present and promote the work of hundreds of photographers through unique programming and exhibitions. By partnering with local galleries and museums, as well as organizing its own events, MOPLA will celebrate the photographic image and seek to expose (no pun intended!) photography professionals, enthusiasts, emerging professionals and collectors to a wide range of techniques and artistic visions.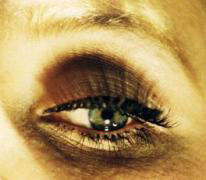 Photo by Alex PragerThe theme of MOPLA 2012 is "Intersect: An Exploration of Innovation and Technology in Contemporary Photography." Given the degree to which technological innovations, such as social networking and print-on-demand platforms, have transformed photography during the past decade and continue to alter the photographic landscape, this subject is particularly timely.
The 2012 MOPLA program calendar is comprised of numerous exhibitions, discussions, projections and events. Since there are too many to list here, I recommend spending some time on the MOPLA web site to get a sense for what's coming up over the next several weeks.
In the meantime, a good place to jump into the festivities is at the Official Opening Night event, which will feature a gallery hop, Part One of Pro'jekt LA and a special projection by the LA Times hosted by Robert Berman Gallery and Frank Pictures. Details follow.
Opening Night for Month of Photography Los Angeles
When: March 31, from 7:00 to 10:00 pm
Where: Bergamot Station, 2525 Michigan Avenue, Santa Monica, CA 90404
Admission: Free