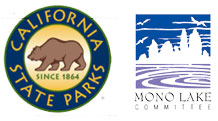 Photo via Mono Lake Tufa State Natural Reserve web site.
After a six-month grassroots public effort, the California State Parks system announced on December 1st that it is removing the Mono Lake Tufa State Natural Reserve from California's 70-park closure list. The announcement comes just in time for the park's 30th anniversary next year.
Why is Curating Los Angeles covering this story? There are two reasons. First, the water flowing through Mono Lake's tributaries has helped fuel the city's growth and quench its thirst for decades. Unfortunately, the way in which Los Angeles exploited this water resource led to the degradation of the lake and its surrounding ecosystem.
According to the Mono Lake Committee, "from 1941 until 1990, the Los Angeles Department of Water and Power (DWP) diverted excessive amounts of water from Mono Basin streams. Mono Lake dropped 45 vertical feet, lost half its volume, and doubled in salinity." The good news is that "Mono Lake is rising and its streams are in the early stages of re-establishing the natural processes that once supported lush cottonwood-willow forests and thriving fish populations."
The second reason this is an important story is because Mono Lake is a fantastic place for Angelenos to visit. I've spent time exploring this natural wonder over the years and have come to love it. Below you'll find several photos that I took when I last visited the lake, which was during the summer of 2008.
If you've never visited this incredible natural resource, I highly recommend the trip.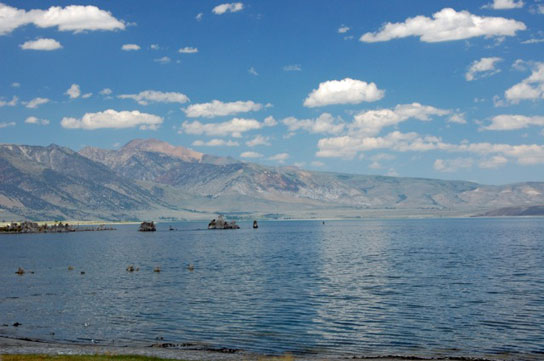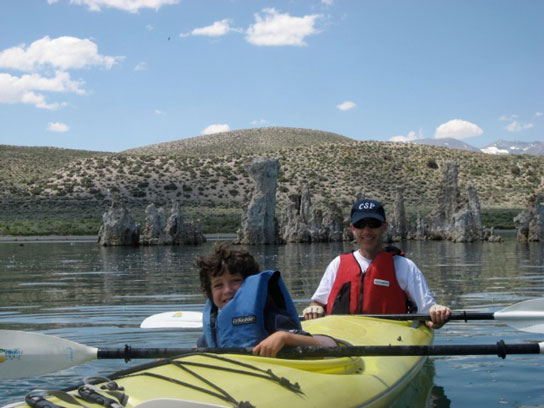 Learn more about the California State Parks decision to keep the Mono Lake State Park open at the following sites: