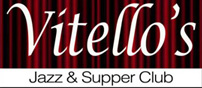 Not to complain, but jazz writers are regularly besieged by press releases comparing the latest young singer to Ella, Sarah and Dinah, hype that always seems to accompany a CD by a winsome vocalist with a pellucid tone and bland, unformed musical personality.
One of the most memorable recent exceptions to this rule was "Easy On the Heart," the startlingly mature 2005 debut by Judy Wexler. It wasn't just her impeccable technique, persuasive sense of swing and lustrous, fine-grained voice. What made her stand out was the incisive musical intelligence she applied to a magpie repertoire ranging from Irving Berlin and Jerome Kern to Oscar Brown Jr., Bob Dylan and Abbey Lincoln.
Not surprisingly, the Los Angeles-based Wexler was hardly an ingénue. She came to jazz after decades of work as an actress and years of study as a pianist, and everything she sings is marked by the kind of emotional insight that can only be gleaned through life experience. Lavishly praised by critics, the album immediately established the previously unknown Wexler as one of the most compelling new singers on the scene.
"I felt validated, and I knew this is what I'm going to do for the rest of my life," says Wexler, who celebrates the release of a fantastic new album "Under A Painted Sky" (Jazzed Media) Saturday at Vitello's in Studio City. "I love singing, both the physical act of singing and the communication, and I think the acting has helped me with the interpretation of lyrics."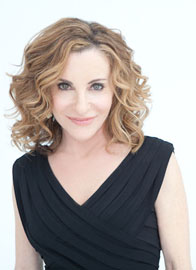 Another reason Wexler's debut made such a splash was her superlative cast of accompanists, led by the brilliant pianist Alan Pasqua. While he spent much of the 1970s and 80s backing rock stars like Bob Dylan, Carlos Santana, John Fogerty, and Elton John, Pasqua is an exquisite post-bop stylist who was drawn to Wexler by her interesting repertoire and creative process. He's an essential contributor to "Painted Sky" as a player and arranger, and he'll be on hand Saturday, along with a distilled version of the CD's stellar cast, including ace guitarist Larry Koonse, incisive bassist Darek Oles, supremely versatile drummer Steve Hass (best known in jazz circles for his long tenure with saxophonist Ravi Coltrane), and well-traveled saxophone master Bob Sheppard.
"Judy is open to ideas, whether in the arrangement or the song itself," Pasqua wrote in an email. "She is always trying to elevate her performance to the next level."
Born and raised in Los Angeles, Wexler graduated from the University of California, Santa Cruz in the mid-70s with a double major in theater and psychology and moved up to San Francisco to join the city's vibrant alternative theater scene. Living up the street from North Beach's storied 1970s jazz club Keystone Korner, she soaked up the music with her jazz-fan husband.
They relocated to Los Angeles in the early 80s in search of better acting opportunities. She landed a few choice roles, like an early "Frasier" episode that drew on his "Cheers" back story ("I still get residuals from that," Wexler says). But more and more her attention turned toward music.
She studied jazz piano with Terry Trotter, and while she eventually decided she was never going to attain the fluency she needed to accompany herself, her keyboard training informs her decisions as a singer. She honed her improvisational sensibility at the Stanford Jazz Workshop with Madeline Eastman and Kurt Elling, and gradually develop an approach inspired by singular jazz singers like Blossom Dearie, Carmen McRae, Irene Krall, Annie Ross, and Abbey Lincoln.
"I really try to learn from Shirley Horn, her use of space and material," Wexler says. "I'm so interested in finding new songs to share with people that aren't the same 50 standards that everybody hears all the time."
DETAILS
When: Saturday, August 6 at 8:00 p.m.
Where: Vitello's Jazz and Supper Club, located at 4349 Tujunga Ave., Studio City
Tickets: Available online
More Information:
Tel. 818.769.0905
Web: www.vitellosrestaurant.com
____________
Andrew Gilbert is my brother and a prolific freelance writer whose primary focus is Jazz. You can find his articles in the Los Angeles Times, San Jose Mercury News, JazzTimes and many other publications. He will periodically contribute other articles to Curating Los Angeles and share his expertise and passion for the southland Jazz scene.