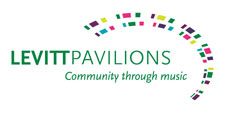 Bombino inspired the Tuareg people with his music before fleeing violence and repression in his country. You can learn about his fascinating story in an article by Andrew Gilbert that appeared in the Los Angeles Times today. Perhaps it will inspire you to catch one of his two performances in the LA area. He performs with his four-piece band Thursday at Levitt Pavilion Pasadena and Friday at Levitt Pavilion MacArthur Park.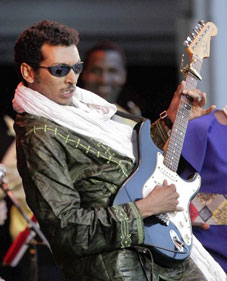 Bombino performs at the Hollywood Bowl. (Lawrence K. Ho, Los Angeles Times / July 27, 2011)____________
Andrew Gilbert is my brother and a prolific freelance writer whose primary focus is Jazz. You can find his articles in the Los Angeles Times, San Jose Mercury News, JazzTimes and many other publications. He will periodically contribute other articles to Curating Los Angeles and share his expertise and passion for the southland Jazz scene.