I don't spend much time playing video games, but when I first heard about L.A. Noire, a new title from Rockstar Games, my interest was piqued. Scheduled for release tomorrow in the US (20 May 2011 in Europe), L.A. Noire appears poised to set a new standard for realism, plot generated gaming and the use of a historically accurate setting.
In L.A. Noire, players take on the role of detective and attempt to rise through the ranks of the LAPD by solving complex, historically-inspired crimes while immersed in a fully interactive and hyper-realistic recreation of Los Angeles in 1947. The game features stunning graphics and intricate plot lines that draw inspiration from a rich history of film noire and crime literature.
I am particularly intrigued by the way in which the developers integrate real Los Angeles locations and landmarks into the game play. For example, players can visit Pershing Square, the LA Central Library, Musso & Frank Grill and the Roosevelt Hotel, just to name a few.
According to Rockstar Games, the developers "…spent time exhaustively researching Los Angeles right at the source – traveling their own gumshoes around real world L.A. to assemble a photologue for research and also mining the city's historical archives for reference information and invaluable visual assets." Based on early reviews, it sounds like this effort and attention to detail really paid off.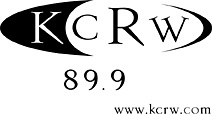 If you want to learn how Rockstar Games achieved this level of realism and gain some insight into the game development process, tune into KCRW's show DnA: Design and Architecture, produced and hosted by Frances Anderton, tomorrow afternoon (see below for more details). Anderton will speak with Simon Wood, production designer for LA Noire; John Buntin, author of LA Noir, the book, and technology and design expert Marissa Gluck.
In an interesting example of cross promotion, Rockstar Games and Mulholland Books, an imprint of Little, Brown and Company, have partnered with notable authors of the thriller genre to publish a series of short stories, some of which are based on characters and cases from the world of L.A. Noire. "L.A. Noire: The Collected Stories" will be available for digital download on June 6, 2011 through all major eBook retailers.
DETAILS
L.A. Noire: The Game on DnA: Design and Architecture
When: Tuesday, May 17 from 2:30 – 3 p.m. Pacific Time
Where: Airs / streams live at KCRW 89.9 fm & www.kcrw.com
Podcast / Archives / Blog / Embeddable Media Player @ www.kcrw.com/dna
More Information:
L.A. Noire 1947 Edition Crime Map
A special archive edition Crime Map detailing just a few of the fascinating and frightening crimes that made 1947 such a landmark year for LAPD detectives.

L.A. Noire Original Short Fiction Series
L.A. Noire's Los Angeles Landmarks
Purchase the Game: