On the last Saturday of every month, the African American Cinema Society (AACS), which is part of The Mayme A. Clayton Library and Museum, presents rare and historically significant films by and/or about African Americans. This weekend the AACS is hosting a screening and discussion of Imitation of Life (1934). Directed by John M. Stahl, the film tells the story of the friendship between Bea Pullman (Claudette Colbert) and Delilah Johnson (Louise Beavers) as they start a business together that earns them a fortune. Although Delilah has financial success, her teenage daughter, Peola, rebels and uses her light skin to pass as white and experience a different life.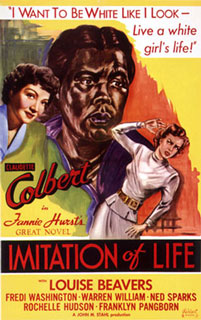 Based on a novel by Fannie Hurst, this melodrama was nominated for an Academy Award for Best Picture in 1934, but lost to It Happened One Night. It was then remade in 1959 with Lana Turner. The feature film will be preceded by the vintage Cab Calloway short, Hi-De-Ho (1947).
DETAILS
When: April 23 at 3:30 p.m.
Where: The Mayme A. Clayton Library and Museum, located at 4130 Overland Avenue Culver City
Cost: Free
More Information:
Tel. 310-202-1647
Web: www.claytonmuseum.org