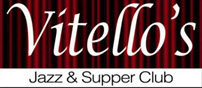 Sheila Jordan is proof that practice, dues and sheer will are essential ingredients for the making of a great improviser. At just about every performance she improvises on a blues to tell her life story, tracing her development from her birth to an unmarried 16-year-old girl through hanging with Charlie Parker and marriage to the bebop pianist Duke Jordan. It's quite a tale, and by the end you realize that she's willed herself into one of this era's great jazz vocalists. Without possessing either a large vocal range or a luxuriant sound, she can take a well-known melody and transform it while endowing her improvisations with a straightforward soulfulness that transcends the limitations of her voice.
Still a formidable performer at 82, Jordan performs an autobiographical show Jazz Messages on Friday, billed as a "performance of music and words in two acts" with her biographer, the gifted singer Ellen Johnson. She performs two shows on Saturday with a stellar band featuring pianist Alan Pasqua, bassist Darek Oles and drummer Peter Erskine.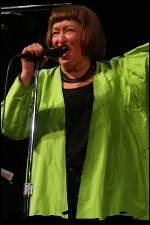 Photo via Vitello's web site
DETAILS
When: Friday, March 11 at 8 p.m. / Saturday, March 12 at 8 and 10 p.m.
Where: Vitello's Jazz & Supper Club , 4349 Tujunga Ave.
 Studio City
Cost: $20-$50 (Note: $13 menu item minimum is required in addition to show tickets)
Tickets: Ticketweb
More Information:
Tel: 818.769.0905
Web: www.vitellosrestaurant.com
Recommended Recordings:
____________
Jazz Pick of the Week is written by Andrew Gilbert. Andy is my brother and a prolific freelance writer whose primary focus is Jazz. You can find his articles in the Los Angeles Times, San Jose Mercury News, JazzTimes and many other publications. He will periodically contribute other articles to Curating Los Angeles and share his expertise and passion for the southland Jazz scene.