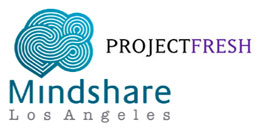 ProjectFresh and Mindshare Los Angeles, two related event series curated by Douglas Campbell, promise opportunities for participants to share ideas, foster dialogue, build community, problem solve and take action on a wide range of issues. At the same time, these events promise attendees a fun, socially engaging night out with other people who like to mix intelligent conversation with partying.
This month, ProjectFresh explores the implications and strategies of a concept called Wisdom 2.0, which revolves around the ways in which people can live with deeper meaning in a technology-rich world. A week later, Mindshare LA celebrates St. Patrick's Day with an evening of live music, hors d'oeuvres, games and prizes, as well as a soon to be announced program. Finally, towards the end of the month, ProjectFresh screens a documentary called Waiting for Superman. Details regarding all three events follow.
ProjectFresh Presents: Wisdom in the Information Age

The evening encourages audience participation throughout and will explore such questions as:
What does 'Wisdom' mean to us – and why is it important to cultivate?

What are some of the challenges that we face in the always-on, connected World?

Are there techniques that we can employ to negotiate 'information overload' and become more present?

How can we create lasting benefit to our well-being, effectiveness and our relationships with ourselves and others?
Action: The discussion is designed to leave attendees with avenues for action. In addition, with guidance from the community, ProjectFresh aims to begin organizing a larger, follow up event, which will assemble a more detailed program to explore the challenges – and solutions – in greater depth.
Moderator: Douglas Campbell
Special Guests include:
M. A. Greenstein, Alex Lightman and Kate McCallum
DETAILS
When: Wednesday, March 9th | Doors 7 p.m. | Program 8 p.m. – 9:30 p.m. | Rooftop Drinks & Discussion Afterward.
Where: The Downtown Independent Theater, located at 251 S. Main St. Los Angeles
Cost: $12 (online reg. includes a complimentary beer / wine / soda ticket). $15 at the Door (if available)
Tickets: Available online
More Information: A food truck on the premises from 6:45pm.
This is an all ages event
Mindshare Los Angeles – St. Paddy's Day Program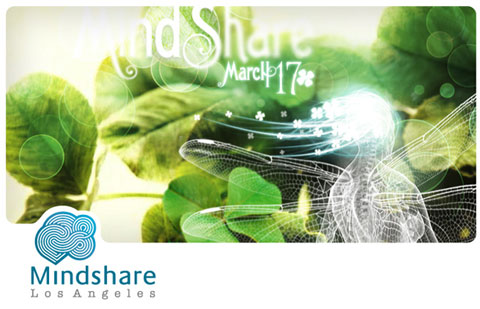 Our family St. Patrick's Day tradition consists of preparing a corned beef and cabbage meal and enjoying it at home. When I learned that Mindshare LA was planning its own celebration, however, I knew I had to check it out. While the full program has not been announced yet, the evening promises a fun and engaging way to celebrate the holiday. Perhaps I'll see you there.
7:00 p.m. – Doors open | half-priced happy hour
Arriving early? Food trucks will be on site starting at 6:45 p.m.
8:30 p.m. – Program TBA Soon…
An introduction by Douglas Campbell / Mindshare LA, Curator
9:30pm – Midnight / Interactions
Discussions: Opportunity to interact with the presenters after the program.
Interactive Lounge in the Vortex Dome!
More live music and drink specials surrounded by views of downtown.
DETAILS
When: March 17th from 7:00 p.m. to 12:30 a.m.
Where: LA Center Studios, located at 1037 West 6th Street 
Los Angeles
Street parking is available BUT enter venue thur $5 lot at the above address.
Cost: $30 for regular admission / $15 for after party only
Tickets: Available online
More Information: http://www.mindshare.la/
ProjectFresh Screening and Follow-up Q&A

Documentary filmmaker Davis Guggenheim explores the tragic ways in which the American public education system is failing our nation's children, and explores the roles that charter schools and education reformers could play in offering hope for the future.
DETAILS
When: Wednesday, March 23rd | Doors 7 p.m. | Screening 7:30 p.m.
A food truck will be on the premises starting at 6:45 p.m. | Rooftop drinks and discussion follow the screening.
Where: The Downtown Independent Theater, located at 251 S. Main St. Los Angeles
Cost: $12 Online Pre-Sale / $15 at the Door (if available)
Tickets: Available online
More Information:
Official web site for the film
This is an all ages event