Founded in Pasadena by sisters Kate and Laura Mulleavy, the Rodarte label has emerged as one of the most inventive and creative forces on the international fashion scene. Now you can see the Mulleavys' designs in person at the first museum exhibition of their work on the West Coast.
Rodarte: States of Matter features pieces from Rodarte's Spring 2010, Fall 2010, and Fall 2008 runway collections, as well as original ballet costumes designed for the feature film, Black Swan. The show is curated by MOCA Associate Curator Rebecca Morse and designed by Alexandre de Betak. According to MOCA, the exhibition is "installed as a series of interrelated conceptual vignettes, both static and in motion…, [and] portrays garments as charged sculptural objects."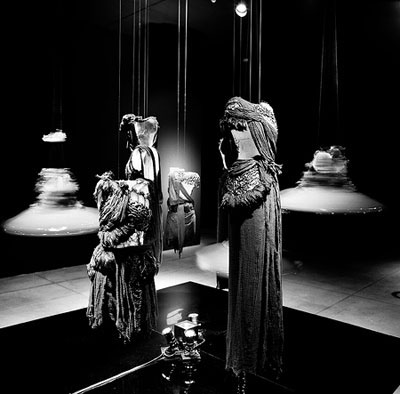 Photo by Autumn de Wilde
DETAILS
When: March 4 – June 5
MOCA Pacific Design Center Hours
Tuesday – Friday from 11:00 a.m. to 5:00 p.m.
Saturday – Sunday from 11:00 a.m. to 6:00 p.m.
Opening Reception: Friday, March 4 from 7–10 p.m.
Cash bar at Red Seven 
(Adjacent to MOCA Pacific Design Center)
Where: MOCA Pacific Design Center
8687 Melrose Avenue 
West Hollywood
Self-parking is available in the Pacific Design Center lot. Enter from Melrose Avenue, just east of San Vicente Boulevard. $10 flat rate. Metered street parking is also available.
Cost: Free
More Information:
Web: Pacific Design Center
Web: MOCA