When it came to evaluating other musicians, Miles Davis was better known for caustic putdowns than effusive praise. But when a cat had something to say, the legendary trumpeter didn't hesitate to hand out props. "All these young guys are doing is playing somebody else's shit, copying all the runs and licks that other guys already laid down," Davis said in his autobiography. "There are a few young guys out there who are developing their own style. My alto player, Kenny Garrett, is one of them."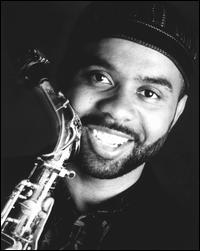 In the two decades since Davis's death in 1991, Garrett has more than lived up to the trumpeter's plaudits. He confirmed his status as one of his generation's most prodigious altoists with a series of searing albums for Warner Brothers, most memorably the scorching 1997 quartet session "Songbook" featuring his working band with pianist Kenny Kirkland, bassist Nat Reeves and drummer Jeff "Tain" Watts. Reeves still anchors his band, but the quartet he brings to Catalina Bar & Grill on Thursday for a four-night run features a considerably younger cast, including the phenomenal Venezuelan pianist Benito Gonzalez and drummer Ronald Bruner, a rising force in his mid-20s.
DETAILS
When: February 3 to 6
Thursday – Saturday, 8 & 10 p.m., Sunday 7:30 & 9:30 p.m.
Where: Catalina Bar & Grill 6725 West Sunset Blvd., Hollywood
Cost: Admission charge plus dinner or two beverages minimum
Tickets: Available online for $20-$30
More Information:
323.466.2210
www.catalinajazzclub.com
____________
Jazz Pick of the Week is written by Andrew Gilbert. Andy is my brother and a prolific freelance writer whose primary focus is Jazz. You can find his articles in the Los Angeles Times, San Jose Mercury News, JazzTimes and many other publications. He will periodically contribute other articles to Curating Los Angeles and share his expertise and passion for the southland Jazz scene.