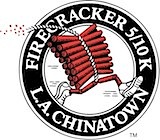 Looking for a fun way to get some exercise, perhaps explore a new part of town and support a good cause? Then come on out for the 33rd Annual Firecracker Run / Walk and Bike Ride. Organized by the Los Angeles Firecracker Run Committee, a community-based non-profit organization dedicated to promoting activities beneficial to the Los Angeles Chinatown community, the event will benefit Need2Read, Run/Don't Walk and a variety of other non-profit community organizations. You can also support the Los Angeles County Bicycle Coalition by using a special code when you register. See details below.
DETAILS
When: February 12th – 13th
Saturday, February 12: 20 and 30 mile bike rides
Sunday, February 13: 5K and 10K Run/Walks
Where: Los Angeles Chinatown Central Plaza, located at 943 N. Broadway Los Angeles
Registration: Available online
More Information:
www.firecracker10k.org
Tel. 323.256.1363
Note to Members and Supporters of LACBC: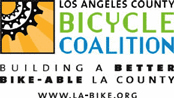 Your participation in this event can also support the Los Angeles County Bicycle Coalition (LACBC), which works to build a better, more bike-able Los Angeles County. If you use the code LACBC when you register, the Firecracker Association will generously donate $7 to LACBC!