If you don't have any plans yet for this Friday night, give this event some serious consideration.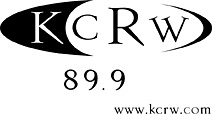 Public radio station KCRW (89.9FM and KCRW.com) will present the First Fridays after hours series at the Natural History Museum, with KCRW DJs spinning throughout the evening in the African Mammal Hall lounge and musical performances by some of today's best up and coming buzz bands.
The festivities begin at 5pm, with curatorial tours of the "What on Earth" installation led by Dr. Margaret Hardin (Division Chief, History and Anthropology) and KT Hajeian (Collections Manager, Anthropology) and a discussion of the "Science of Creativity" with Jonah Lehrer, a contributing editor at Wired and the author of How We Decide and Proust Was a Neuroscientist, at 6:30pm.

Image from Natural History Museum web siteKCRW DJs Anthony Valadez and Garth Trinidad will join Swedish quartet Little Dragon and Sister Crayon to kick off the monthly lecture and live music series this Friday evening. The museum doors are open until 10pm, so come out and enjoy an immersive program designed for audiences of all ages, bringing together a dynamic discussion with scientists on the cutting edge of their fields and great music.

Image from Natural History Museum web site

Image from Natural History Museum web site
KCRW will webcast the band performances live at 8pm online at http://www.kcrw.com.
Save the Dates for Upcoming First Fridays Events:
January 7, 2011
February 4, 2011
March 4, 2011
April 1, 2011
May 6, 2011
June 3, 2011
DETAILS
When: Friday, January 7, 2011. Extended Museum hours until 10:00 PM.
Tours at 5:30 pm, 6:00 pm and 6:30 pm
Jonah Lehrer Discussion at 6:30 pm
DJs from 5:30 pm to 10:00 pm
Performances from 8:00 pm to 10:00 pm
Where: The Natural History Museum of Los Angeles County is located at 900 Exposition Blvd., Los Angeles, CA, 90007.
Admission: First Fridays general admission is $9 for adults and $6.50 for children. It includes full access to open Museum galleries. Access to the concert hall is guaranteed only with the purchase of a "Concert + Museum Admission" or "Concert + Annual Pass" ticket through ticketweb.com, which start at $40.00.
Guided tours and discussions are available on a first come, first served basis to all ticket-holders.
It is recommended that you purchase tickets in advance as capacity for the evening is limited and often sells out early. There will be a limited number of tickets sold on-site the evening of the event; however, once on-site tickets are sold out, admission to the Museum and/or Concert may not be available. Annual Pass is non-transferrable.
For more information about the January 7th event, visit http://www.nhm.org/site/activities-programs/first-fridays/january-2011. For an overview of the entire First Fridays program, visit www.nhm.org/firstfridays or call (213) 763-DINO.