As the year comes to a close, KCRW's Frances Anderton, producer and host of the monthly program Design and Architecture (DnA), looks back and finds that although 2010 was hard on the design and construction industry in Los Angeles, the city united around a quest for community.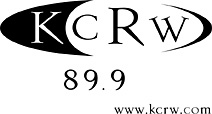 LA design experts share their favorite projects; Maureen Sullivan, Lisa Watson and residents discuss design by women for women at the Downtown Women's Center; and designer Raul Rodriguez, manager Robert Cash and others discuss the collective design spirit that animates the Rose Parade.
When: Tuesday, December 21 – Airs/streams live @ 2:30 to 3 pm PST
Where: 89.9 KCRW and www.kcrw.com; Podcast/Archives/Blog/Embeddable Media Player @ www.kcrw.com/dna
Future Programs: DnA airs on the 3rd Tuesday of the month.