If you're looking for things to do this weekend, I have three suggestions.
1. Attend the California State Parks 2nd Annual Film Series

The California State Parks 2nd Annual Film Series, which is hosted at both Paramount Studios and 20th Century Fox Studios, takes place this Saturday and Sunday, November 6 and 7. The series includes Star Wars: Episode VI Return of the Jedi (which is sold out), MASH (the movie), M*A*S*H (2 TV Episodes), Spartacus and Planet of the Apes.
I was able to purchase tickets to the Star Wars film several weeks back, so I'll be there with my family. It should be lots of fun!
Ticket Prices:
$10 – Adult
$8 – Child
$25 – Adult Three Movie Package
$18 – Child Three Movie Package
2. Participate in Strolling on 7th Street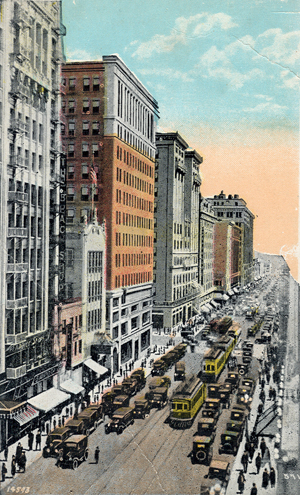 Historic postcard from the collection of Marlene Laskey via LA Conservancy website
The second event I recommend is called Strolling on 7th Street, presented by the Los Angeles Conservancy, one of my favorite organizations in LA. If you want to gain a greater appreciation for downtown's historic thoroughfare, which the Conservancy describes as "a kaleidoscope of architecture and history," this event is for you.
Details follow:
When: Sunday, November 7, 2010 10 am to 4 pm
Where: 7th Street in downtown LA.
What: Visit a variety of sites along 7th Street, including:
Fine Arts Building (Walker & Eisen, 1926)

Roosevelt Building (The Roosevelt) (Curlett and Beelman, 1927)

Brock & Co. (Seven Grand) (Dodd and Richards, 1922)

St. Vincent's Court

Hellman Commercial Trust & Savings Bank (SB Spring) (Schultze and Weaver, 1925)

Heywood Bros. & Wakefield Company (Dearden's Home Furnishings) (Architect unknown, ca. 1899; John Parkinson remodel, ca. 1902)

Santee Court (Arthur W. Angel, 1911)

Broadway Plaza (Macy's Plaza) (Charles Luckman Associates, 1973)
Cost: $30, $25 for Los Angeles Conservancy members; $10 for children 12 and under
Tickets: www.laconservancy.org
Questions? Call: 213.623.2489
3. Experience Let Them Eat LACMA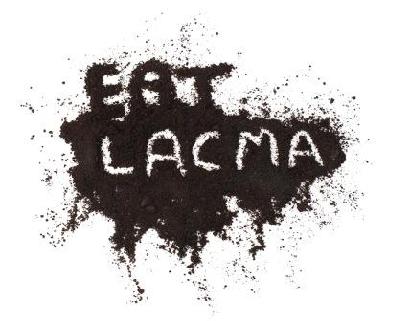 The third event I recommend this weekend is called Let Them Eat LACMA and is organized by and held at the Los Angeles County Museum of Art. According to the LACMA web site, "this one-day event will take over the LACMA campus with an extensive menu of food-related happenings including interactive performances, music, readings, video, and installations." There is too much information to share here, so if you're even remotely intrigued by this event (I know I am), check out the full program for detailed information.